Filippa K: When Staff Control The In-Store Music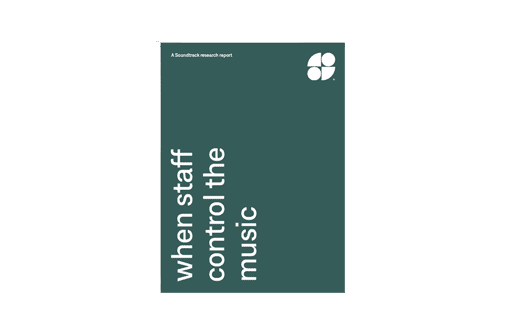 Type of research and hypothesis: 
An in-store music study examined the effect on sales when employees could change the energy level and volume of songs. 

Method:
Filippa K is a successful Scandinavian clothing retailer with more than 30 stores across Europe and our study involved eight stores and ran for 56 weeks.

In four stores, the playlists and volume were chosen by Filippa K management, and aligned with its four brand characteristics: exclusive, elegant, innovative, and expressive.

In the other four stores, staff could choose between two playlists that differed only in the intensity of the music. One was the medium-energy playlist that better conveyed the desired elegance, and the other was a high-intensity playlist. Staff was also able to skip songs and change the volume as they pleased.

Results:
The employees tended to select higher-energy playlists, skipped slower songs within those playlists, and played music at a higher volume Music that fit the brand in all respects, including intensity and volume, resulted in 6% greater sales revenue than when the intensity and volume were too high If the employees had been able to choose even more characteristics of the music, or if the music were random, the difference would likely have been even greater The intense music and high volume conflicted with the brand values, the design of the stores, and the nature of the clothes sold.

While employees preferred more-intense music at higher volume, this didn't fit the brand and situation, and it hurt sales. This argues for centralized control of the music. Scheduling the right music ahead of time allowed staff to focus on the customers…instead of driving them away. "The background music can be important for the staff's work environment."

Implications:
Make a well-thought-out choice regarding what music is to be played in the store and in what way it is intended to affect customers and staff. Inform the staff about the choice of background music and why it is played in the store. If music is a very central part of the brand, this should also be reflected in the recruitment of employees. Make sure that the music played in the store is varied and fits into the store environment. Be careful not to let the staff have too much influence over the music played in the store.