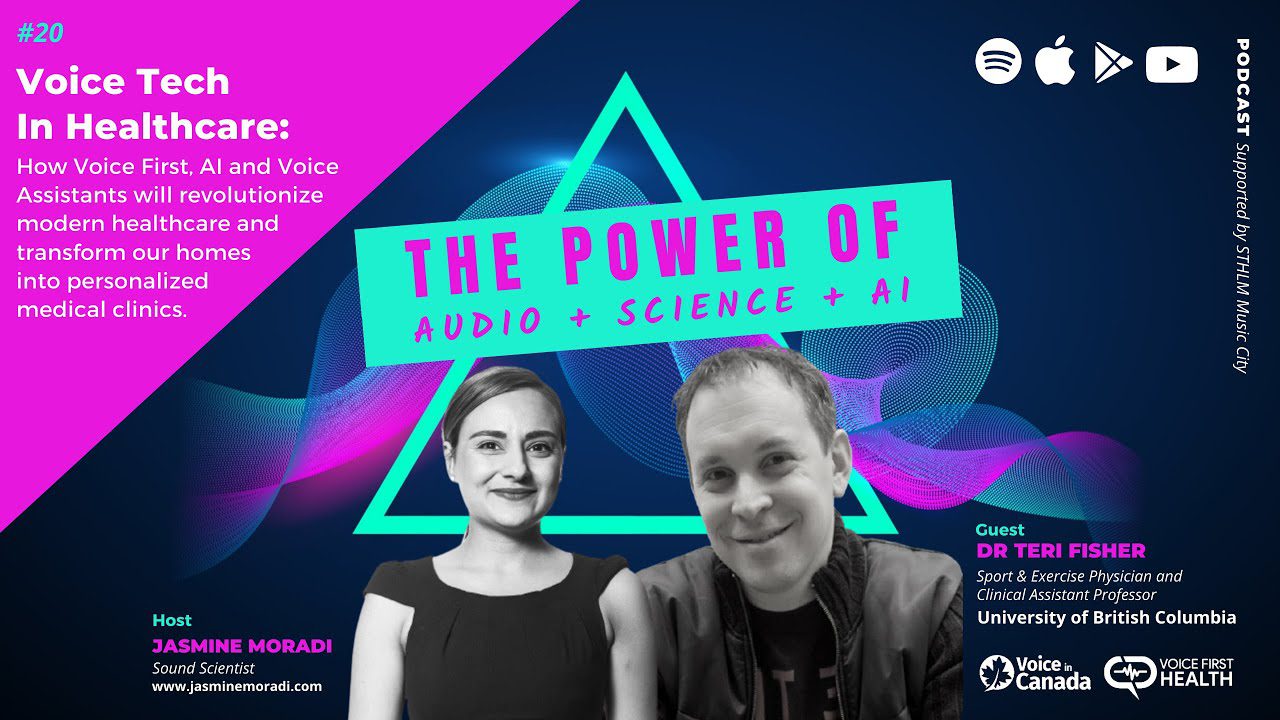 #20: Voice Tech in Healthcare: How Voice First, AI, and Voice Assistants will Revolutionize Modern Healthcare and Transform Our Homes Into Personalized Medical Clinics.
In conversation with Dr. Teri Fisher Sport & Exercise Physician at the University of British Columbia.
My guest today is Dr. Teri Fisher, a Sport & Exercise Physician and Clinical Assistant Professor in the Faculty of Medicine at the University of British Columbia in Vancouver, Canada.
In his daily job, he integrates his passions for medicine, education, AI, voice technology, and e-health innovation. Teri is the founder and host of the Podcasts "Voice First Health", "Alexa in Canada" and "Voice in Canada." Through all of his shows, he helps to facilitate voice-first technology literacy and speaks on how AI and voice-first technology are revolutionizing modern healthcare and our lives. He holds a Bachelor of Science degree from McGill University, and a Bachelor of Education, Master of Science, and Medical Doctor degree from the University of British Columbia.
In this episode, Dr. Teri Fisher and I discuss the ins and outs of how voice-first technology will revolutionize modern healthcare and transform our homes into personalized medical clinics.
Subscribe, listen & share
#1 Dr. Teri Fisher: The Voice First Influencer. (01:30)
#2 From Touch to Voice: Adding Voice to the Touch Screen User Experience. (06:21)
#3 Voice First Interface: The Future of Interaction? (09:58)
#4 The Voice-Enabled Revolution: Why is Voice so Compelling? (13:29)
#5 The Next Healthcare Experience: "The Right Health Care at the Right Time at the Right Place." (20:21)
#6 It is Time to Strategically Apply Sonic Branding in Hospitals to Decrease Negative Emotional Effects on Patients! (27:20)
#7 Use Cases: How Hospitals and Companies are Right Now Implementing Voice First Technology in Healthcare. (31:07)
#8 How Voice Technology & AI will Transform Our Homes into Personalized Medical Clinics. (35:31)
#9 The Future of Voice in Healthcare: Bringing the Customer's Voice into Medicine. (39:59)