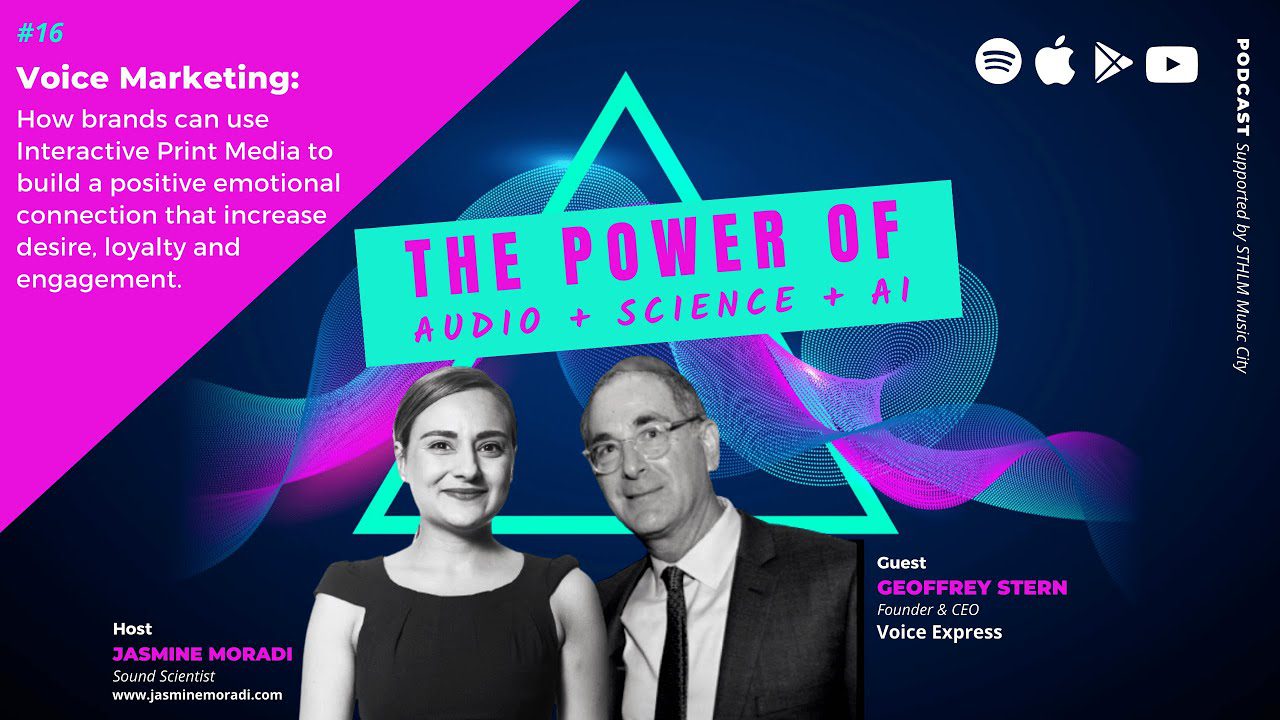 #16: Voice Marketing: How Brands can use Interactive Print Media to build a positive emotional connection that increases desire, loyalty, and engagement.
In conversation with Geoffrey Stern Founder & CEO Voice Express.
My guest today is Geoffrey Stern, the founder of Voice Express – an early pioneer of using Voice of Things and on-demand media to drive commerce. Today, 26 years later with multiple patents in his toolbox, Geoffrey's products have been used around the world in voice-enabled toys, sentiment expression, photo imaging, direct mail, packaging, and Point-of-Sale, to name a few. The company is most known for being the exclusive provider of Build-A-Bear Workshop, where they have shipped over 50 million electronic sound devices enabling consumers to express their emotions and put a smile on the face of young and old.
Subscribe, listen & share
#1 The Story behind Voice Express: Send a Bouquet of Flowers with a Cassette? (03:35)
#2 50 Million+ Voice Messages Recorded at Build-A-Bear. (05:14)
#3 The Power of Voice: the Emotional Primal Trigger. (11:10)
#4 The Power of Emotional Marketing: Helping Consumers and Brands to Communicate in the Most Direct Matter. (14:33)
#5 Tapping the Power of Digital Voice Assistants via Shelf-Talk and Voice Brochure to drive In-Store Sales and Customer Loyalty. (20:32)
#6 How to Use Voice in the Proper Manner in the New Now. (35:00)
#7 Geoffrey Stern's Best Practices on How Brand Leaders can use Voice Experience to Build Stronger Emotional Connections. (44:05)