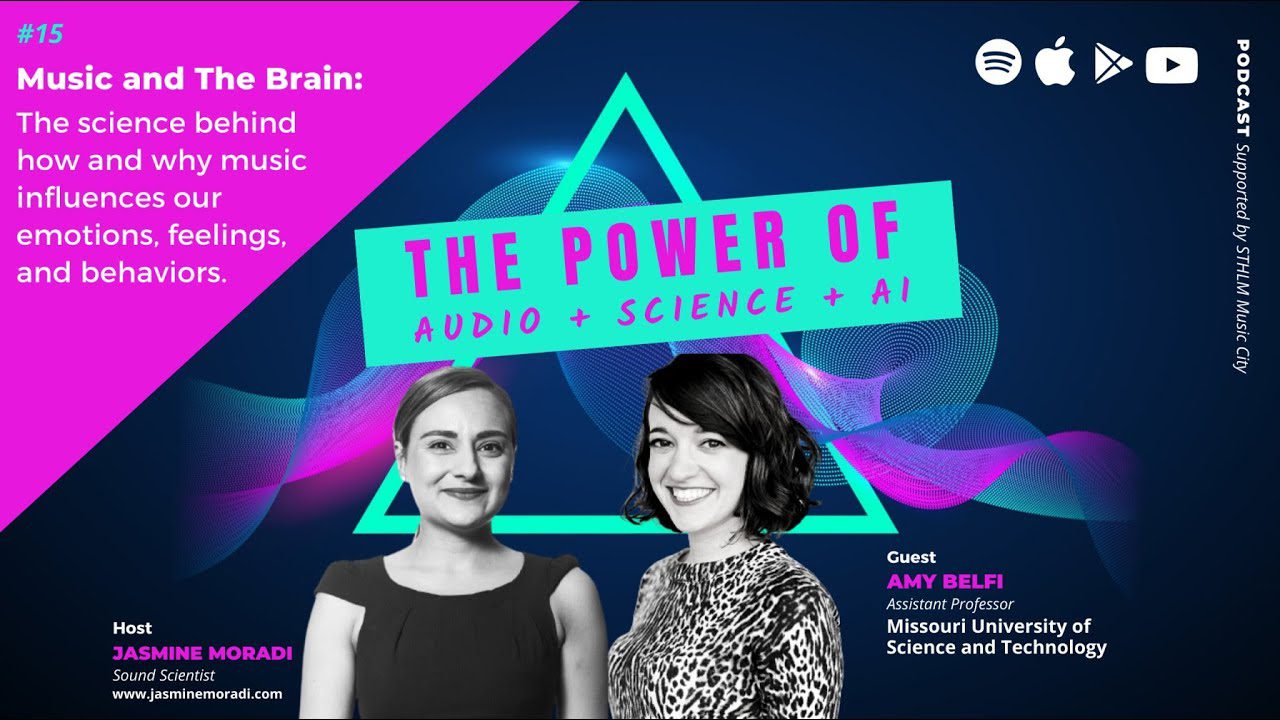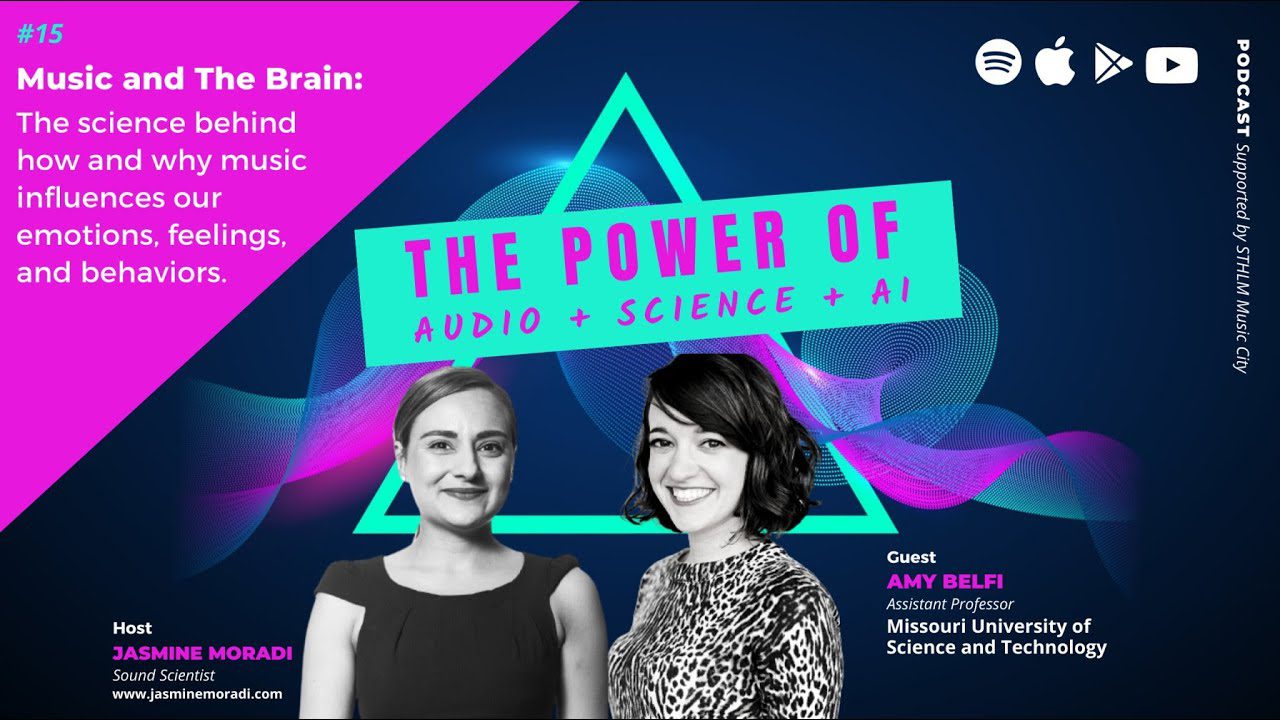 #15: Music and The Brain:​ The science behind how and why music influences our emotions, feelings, and behaviors.
In conversation with Amy Belfi Assistant Professor at Missouri University of Science and Technology.
My guest today is Lauren McGuire. With soon 10 years at Man Music Studio. Lauren is an expert in sonic branding, music for television, and sound design of experiences. In this episode, Lauren and I are going to discuss the ins and outs of sound branding in the age of COVID-19 and beyond.
Subscribe, listen & share
Soundbite #1: The Music Cognition Career Journey of Dr. Amy Belfi.
Soundbite #2: Name the Tune: Left Temporal Polar is the Part of Our Brain We Use for Naming Songs.
Soundbite #3: Music Evokes Autobiographical Memories More Vivid than Visuals.
Soundbite #4: People Esthetically Judge a Piece of Music Less than a Second. The Perception of Your Choice of Brand Music Matter.
Soundbite #5: Choosing famous/well-known songs in Audio Branding may not be beneficial.
Soundbite #6: High Energy Music During Driving Elevates Positive Mood for the Day Ahead - a Study by Ford Spotify and NYU. http://www.welovead.com/cn/works/details/06fwilxCg
Soundbite #7
- Why is music important, and why do we like it so much? (28:25)
- How does our brain make the decision of our taste in music? (30:58)
- Why does a song have the ability to evoke the feeling of chills down our spine? (32:48)
Soundbite #8: Aesthetic Judgments of Live and Recorded Music