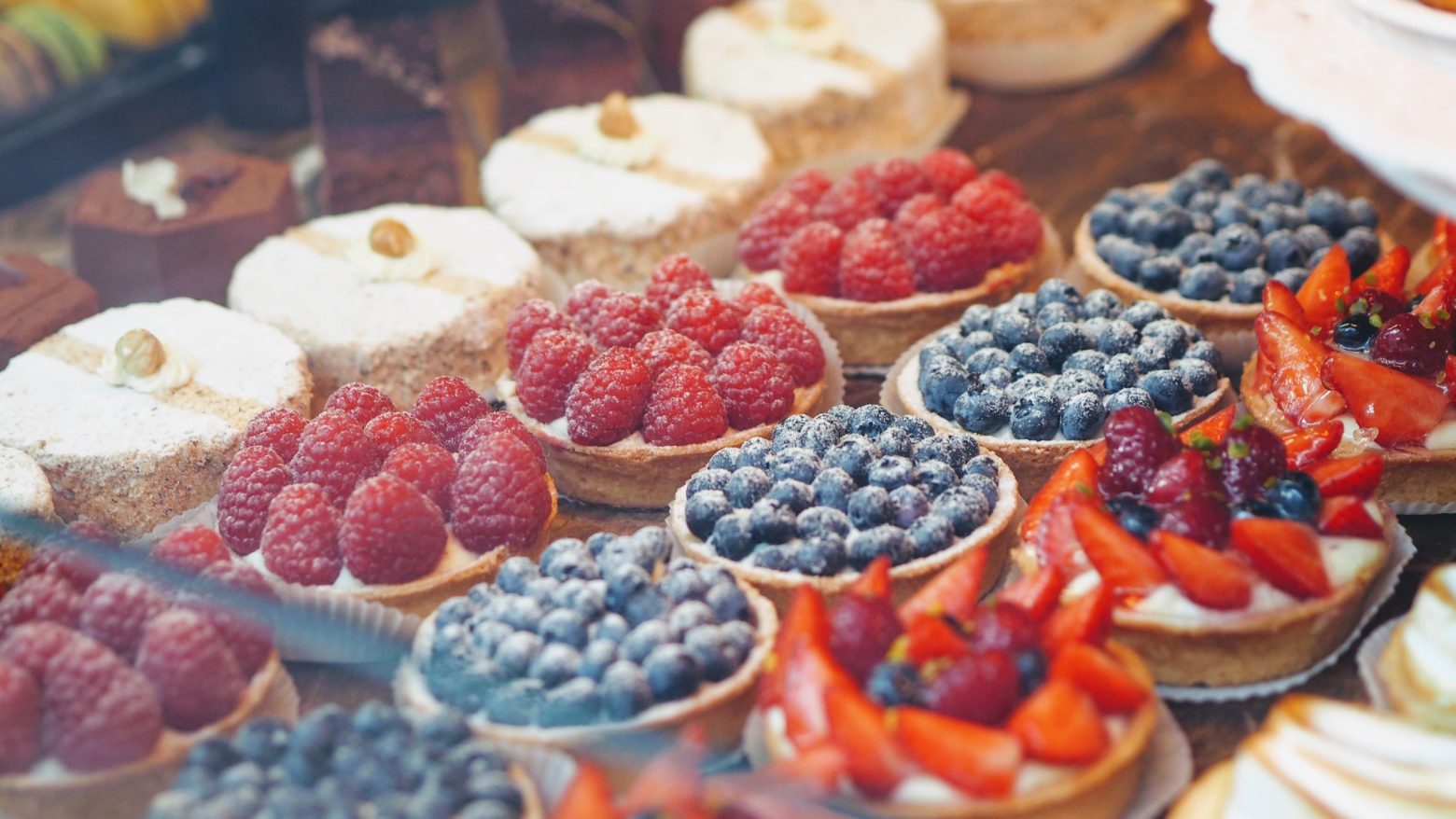 The right music in a restaurant can make you linger for dessert. The wrong kind will make you leave (Quartz)
Restaurants agonize constantly over ways to eke the most money out of their customers. Dimming lights, deploying seasonal menus, and up-selling (more famously known as "Do you want fries with that?") are all psychological tricks that many employ—and new research suggests there is another potent strategy to add to the mix.
Soundtrack Your Brand, a Spotify-backed music-streaming startup, today released a massive study on the impact of background music in a restaurant setting. The company reviewed 2,101 customer surveys and studied 1.8 million unique transactions at 16 locations of a major global food chain—that it won't name, but from cross-referencing its client list with the available data, likely sounds similar to "Mac Donnell's"—pulling together the world's largest-ever analysis on music in a commercial setting.
Four different music approaches were tested in the stores: a mix of songs from Spotify's top 1,000 and lesser-known songs, both in line with the restaurant's brand; only picks from Spotify's most popular songs, but still in line with the restaurant's brand; a random selection; and no music at all.
Researchers found that music they deemed thoughtful and "on-brand" can drive up sales—especially dessert sales, as customers linger longer—but music that's too mainstream can actively hurt sales. Restaurants would actually be better off not playing music than playing a random scroll of top hits, it turns out.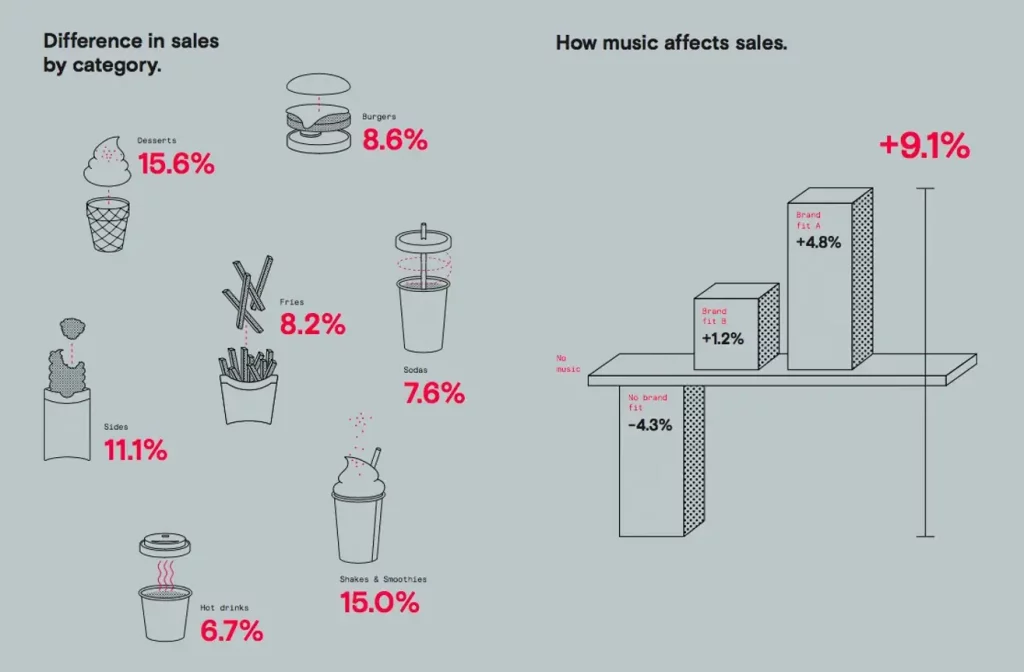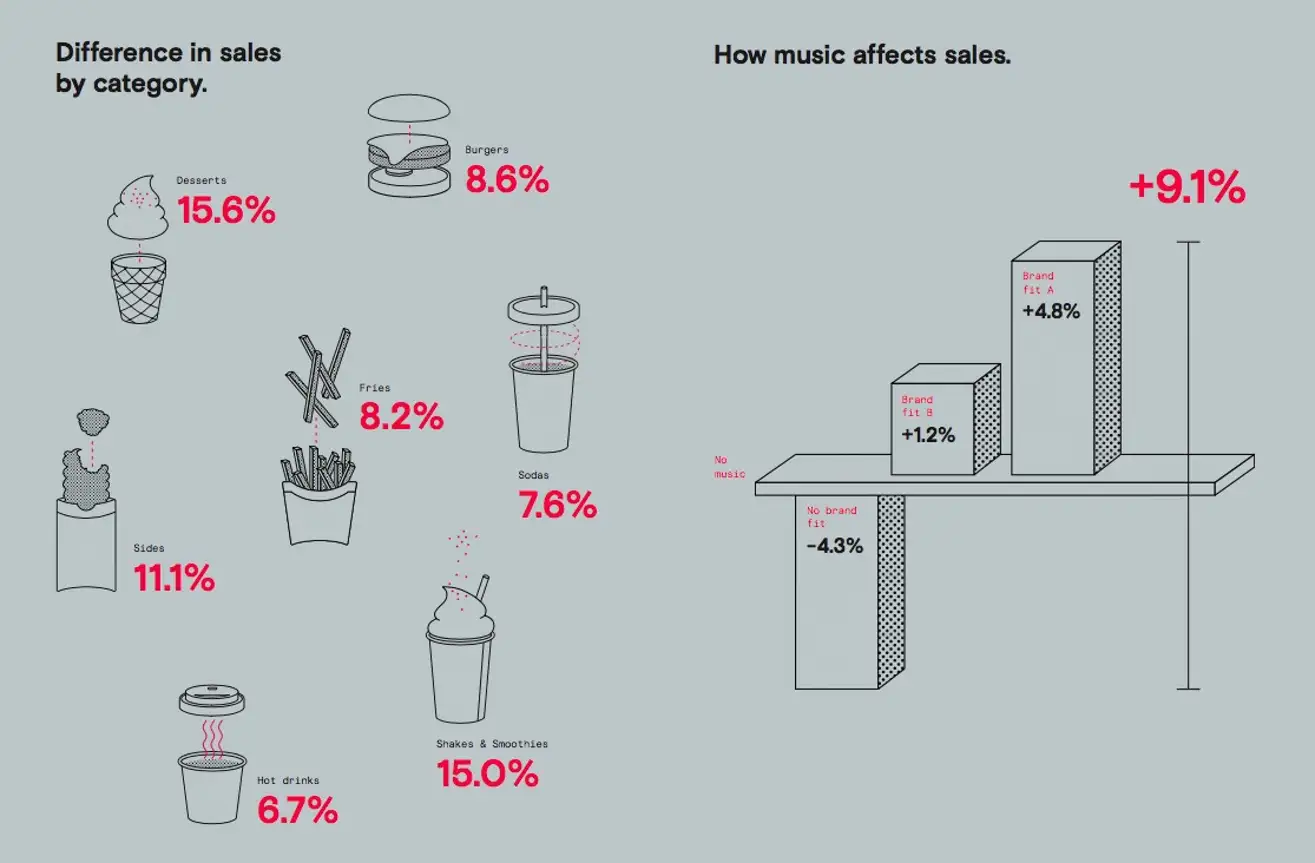 Granted, Soundtrack Your Brand has some skin in the game in this research—it is a company that consults on audio branding for restaurants and offers tailor-made playlists to businesses seeking to personalize their sound—but it finding that different types of music can predictably affect in-store customer behavior is noteworthy and revealing nonetheless.
"The subconscious is very critical," says Soundtrack Your Brand co-founder Ola Sars, who previously helped found Beats Music, which is now owned by Apple. Sars adds that music branding seems to come down to finding the perfect level of subtle emotional engagement: customers balk at hearing overly popular songs because they likely find them too noticeable or distracting, for example.
"Previous studies haven't been able to do this kind of research because you need to test the same kind of music in different store locations," says Sven-Olov Daunfeldt of HUI Research, a professor who led the study. "It's a highly underutilized area, and it's very important for businesses to try to tell consumers who they are by the music they play."
Adds Daunfeldt, "I think this is the coolest research I've done."