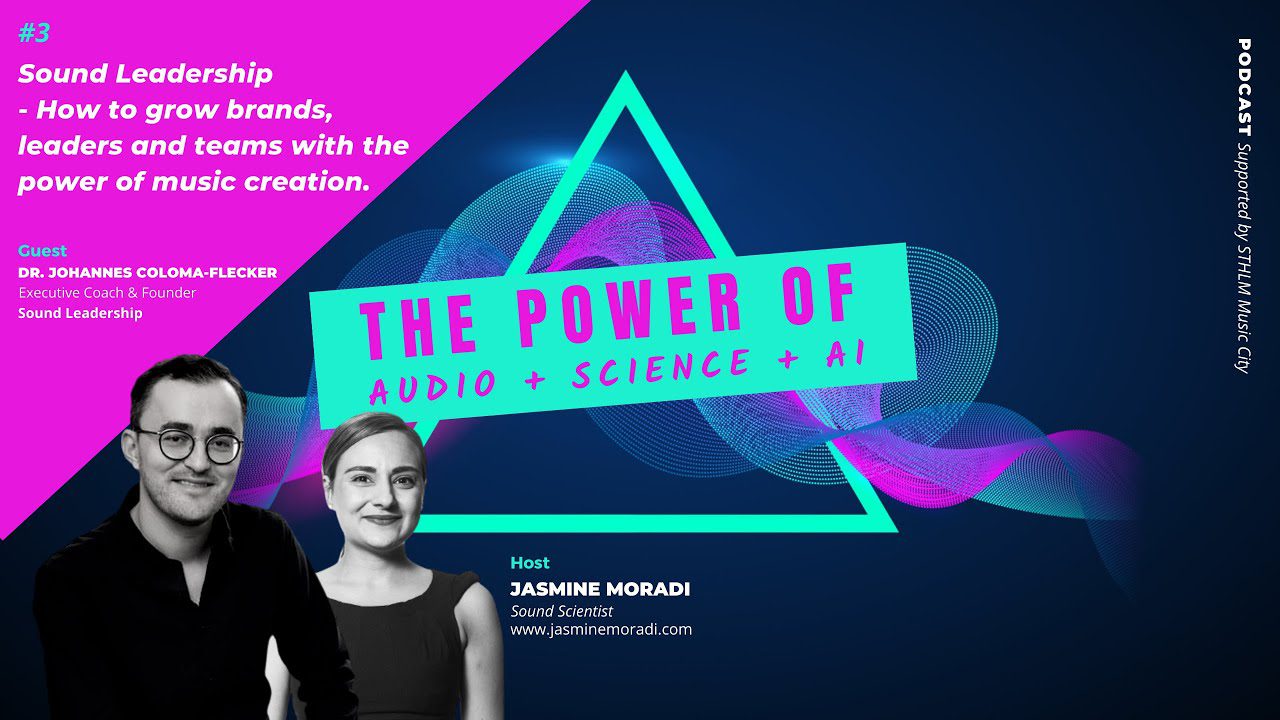 #3: Sound Leadership – How to grow Brands, Leaders & Teams with the Power of Music Creation.
In conversation with Dr. Johannes Coloma Flecker Global Design at Roche. & Curation Expert
My guest today is Dr. Johannes Coloma-Flecker We were introduced to each other through our common friend Kevin Perlmutter. Johannes is a leading voice in music thinking for personal and professional growth. An award-winning musician, music researcher, And an executive coach member of the prestigious community of Marshall Goldsmith 100 Coaches He holds a doctoral degree in business and graduated from Berklee College of Music in music production and songwriting
For his work, he has received awards from the American Marketing Association, the Austrian Academy for Sciences, and the Austrian Ministry of Science and Education. He is the author of the book "The influence of music on brand personality", and the co-author of books and articles about effective management.
Born and raised in Austria, Johannes has lived and worked in Switzerland, India, and Spain. He is married and he lives and works in New York City. Today, he is the founder of Sound Leadership helping Leaders and Teams Grow with a Creative Mindset. He creates music for leaders and their teams to help them strengthen and develop their cultural levels of engagement and team communication.
In this episode, Dr.Johannes Coloma-Flecker and I discuss the ins and outs of the influence of music on brand personality and effective management through music.
Subscribe, listen & share
#3.1 – Piano performance: The Autumn Leaves. (02:40)
#3.2 – Music is what feelings sound like. (08:54)
#3.3 – The Influence of Music on Brand Personality. (13:50)
#3.4 – Music acts as an amplifier for spoken language. (20:01)
#3.5 – Sonic DNA; from product to advertising to store experience. (26:17)
#3.6 – Objectivity vs. Subjectivity in Music that supports the visual storyline. (31:09)
#3.7 – The power of connecting with your audience with songwriting. (38:47)
#3.8 – Why music creation is great for teams and building leadership. (45:23)
#3.9 – Music connects us during the Pandemic. (50:12)
#3.10 – Piano Performance: What Are You Doing The Rest Of Your Life. (1:02:13)