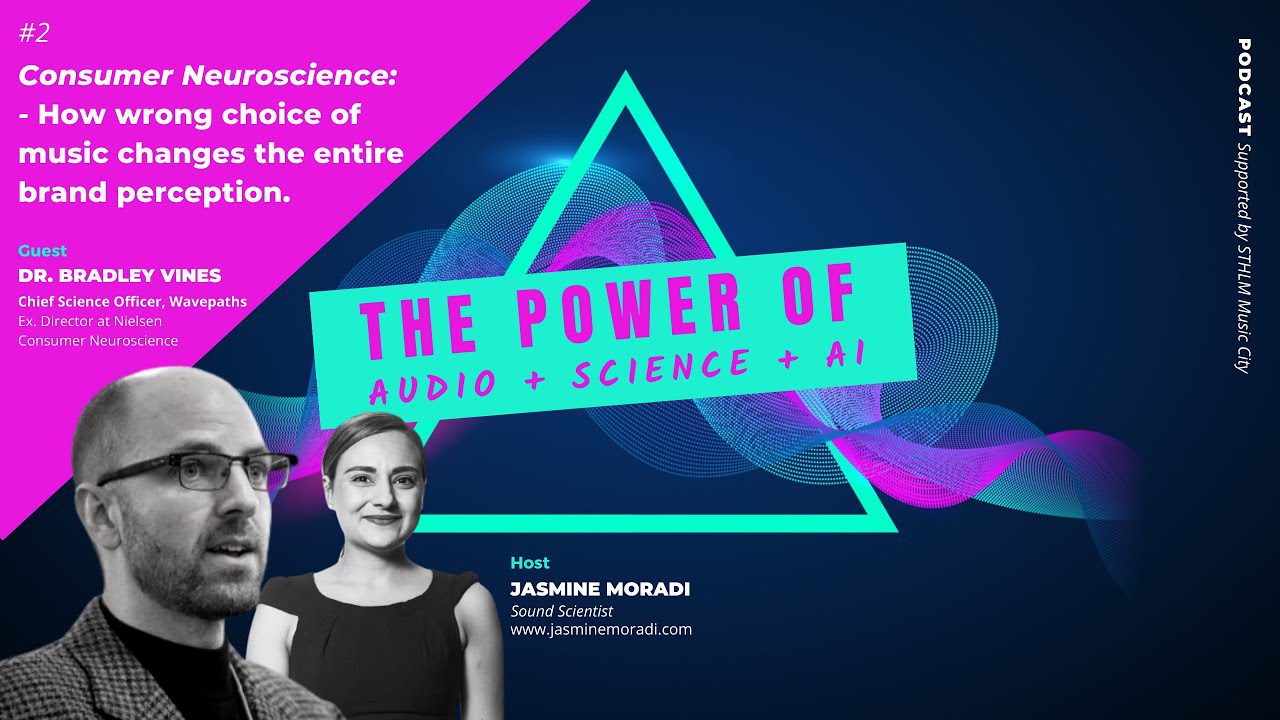 #2: Consumer Neuroscience: How the Wrong Choice of Music Changes the Brand Perception.
In conversation with Dr. Bradley Vines Chief Science Officer at Wavepaths.
My guest today is my friend Dr. Bradley Vines. We met at the Neuromarketing World Forum conference in Singapore in 2018. His speech was about "Music and the consumer's mind, Optimizing Music for video ads". I instantly got hooked and decided to pick his brain. Bradley Vine is one of a kind.
He has 10 years of academic research experience focused on the psychology and neuroscience of music, including Ph.D. research at McGill University and postdoctoral work at Harvard and the University of California. On top of that, he has an MBA from the University of Oxford. Back when I met him, he was the Director of Neuroscience at Nielsen working in the field of consumer neuroscience focusing on the contribution music has on advertising and branding, by providing guidance on sonic branding.
Today, he's the Chief Science Officer at Wavepaths's focusing on music in psychedelic therapy. In this episode, Bradley and I are going to discuss the ins and outs of Sonic branding, and the contribution music has on video and radio ad performances.
Subscribe, listen & share
Soundbite #2.1 – Saxophone performance (07:57)
Soundbite #2.2 – What is music? (12:41)
Soundbite #2.3 – Neuroscience explains how music influences video ad performance; our emotions, memories, and associations. (17:45)
Soundbite #2.4 – Is music a too complex language for brands to understand? (23:37)
Soundbite #2.5 – Use music consistently and tie it into your brand vision. E.g. Intel and Febreze. (26:27)
Soundbite #2.6 – How to use Neuroscience, and EEG, to measure sonic logo and music ads performance to increase sales. (29:38)
Soundbite #2.7 -The benefits and dangers of using popular music in your brand communication. (41:10)
Soundbite #2.8 – The power of audio ads. (49:40)
Soundbite #2.9 – Audio branding best practice based on consumer neuroscience research. (53:03)
Soundbite #2.10 – What is the future of Audio Branding? (55:38)
Dr.Bradley Vines
Chief Science Officer at Wavepaths (Ex. Director at Nielsen Consumer Neuroscience)
www.wavepaths.com