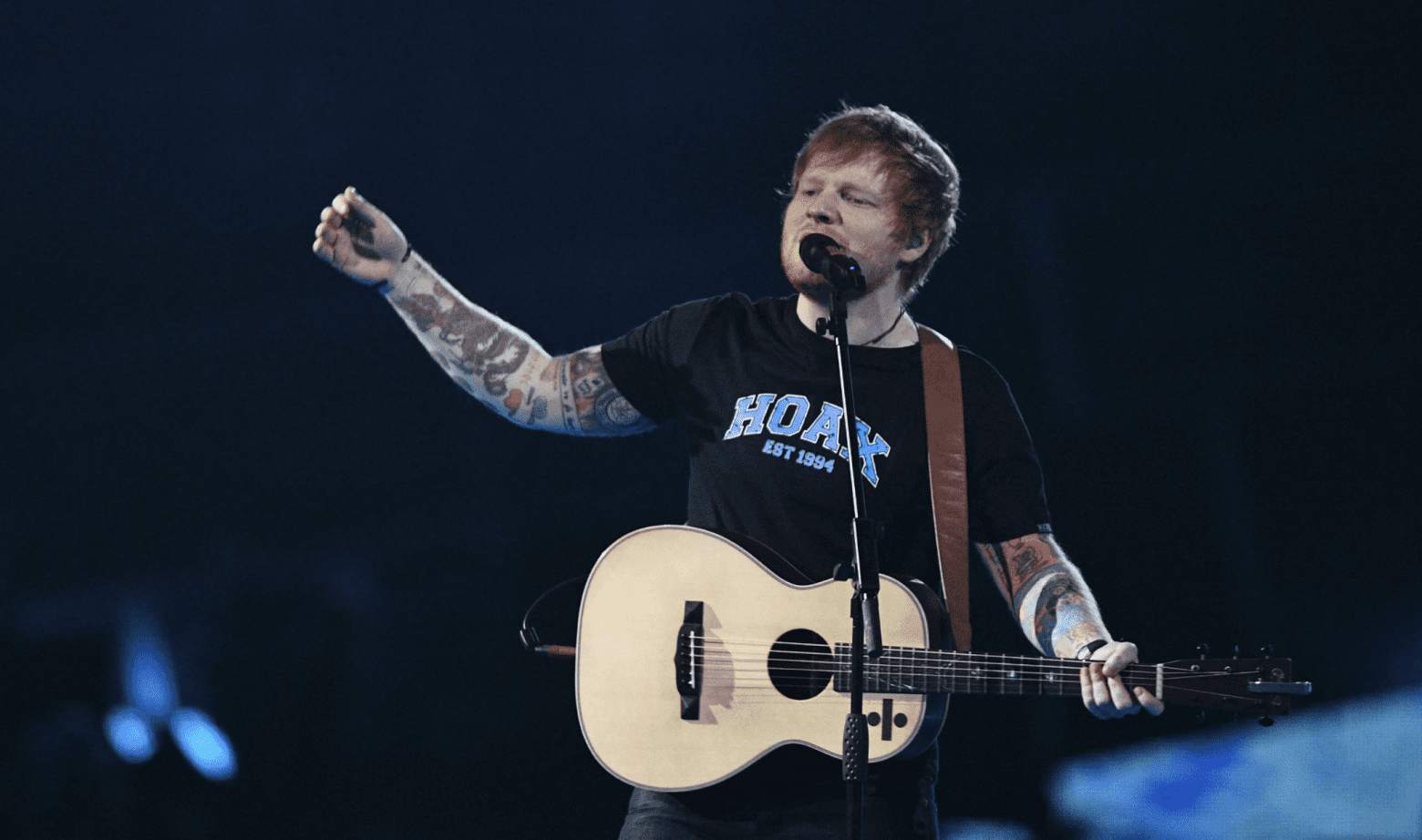 Onderzoek: door muziek van Ed Sheeran eet je meer (Marie Claire)
Was jij een van de lucky bastards die een concertkaartje wist te bemachtigen voor Ed Sheeran en heb jij gister van zijn concert mogen genieten in de Ziggo Dome (of ga je vanavond)? Zo niet, dan luister je waarschijnlijk ook vaak genoeg naar zijn muziek want laten we eerlijk zijn: deze man is met zijn album Divide letterlijk overal.
Tijdens het boodschappen doen, op het terras of in dat hippe lunchtentje om de hoek: de kans is groot dat jij Shape of you van Ed Sheeran of een van zijn andere hits weleens voorbij hebt horen komen. Niet geheel verrassend als we Zweedse onderzoekers mogen geloven; zijn catchy hits zouden er namelijk voor zorgen dat je koopgedrag met 9,1 procent stijgt.

De Swedish Retail Institute zette in samenwerking met Soundtrack Your Brand een onderzoek uit in een Amerikaanse burgerketen in Zweden. Hierbij werden bijna 2 miljoen verkopen geanalyseerd, onderverdeeld in aankopen die werden gedaan tijdens het draaien van populaire hits en aankopen die werden gedaan tijdens het draaien van muziek die bij de keten pasten. Wat bleek? Als er hits van Ed Sheeran werden gedraaid, ging de verkoop van burgers met 8,6 procent omhoog, werd er 8,8 procent meer friet verkocht en 15,6 procent meer toetjes. De onderliggende gedachte? Als we een liedje leuk vinden, geven we meer geld uit aan eten. Dat komt volgens professor Charles Spence door de priming. "Als je in een winkel staat te twijfelen tussen een Franse en Duitse wijn en je hoort Franse muziek, dan zal je een lichte voorkeur hebben voor de Franse wijn", legt hij uit aan The Guardian. "Sommige studies hebben uitgewezen dat als je klassieke muziek afspeelt, mensen meer geld uitgeven. Hoor je daarentegen uptempo muziek in een winkel, dan zou je sneller door een winkel gaan en geneigd zijn om meer te eten en drinken in een restaurant of bar."


Dus hoor je voor de zoveelste keer Shape of you terwijl je in een snackbar friet staat te bestellen? Je bent gewaarschuwd!