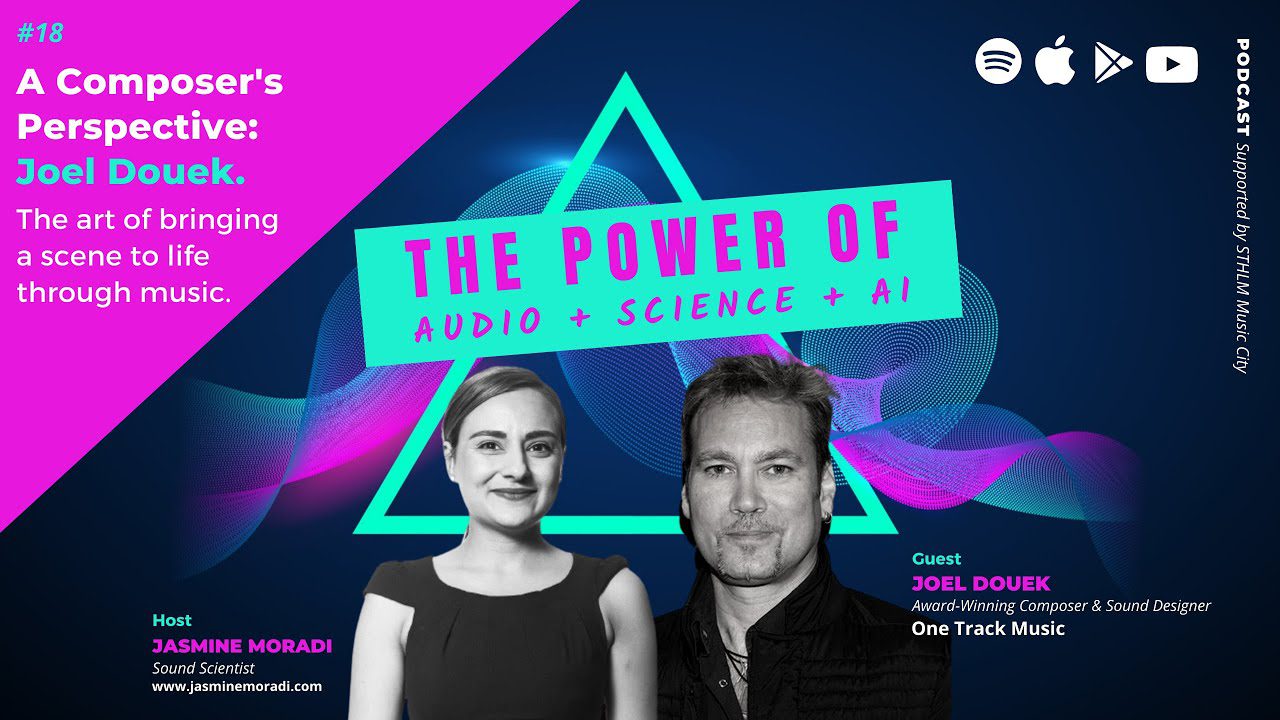 #18: A Composer's Perspective: Joel Douek. The Art of Bringing a Scene to Life through Music.
In conversation with Joel Douek.
My guest today is my new friend Joel Douek. We were introduced to each other through our common friend Kevin Perlmutter. They got to know each other at Man Made Music, the top US Sonic Branding studio, where Joel is the Creative Director & Chief Scientist. Born in London, England, now living in Los Angeles, Joel draws heavily on his background in music and neuroscience to guide & innovate the use of sound to bring meaning, realism, and emotions in audiovisual. His talent has made him an award-winning composer, sound designer, and instrumentalist whose music has underscored many films, television productions, and documentaries. Millions recognize his music, features such as the BAFTA-winning film 'Flying Monsters 3D' the Everest adventure: "The Wildest Dream", and dark thrillers such as "Manhattan Night", and "The Tall Man."
Joel is also the co-founder of EccoVR bringing many VR & AR experiences to life through the power of music. Plus he sits on the Board of Directors of "The Society of Composers & Lyricists" making sure that artists and musicians are fairly paid.
In this episode, Joel and I discuss the ins and outs of music and emotion—the perspective and magical ability of a composer to subconsciously bring a scene to life through music.
Subscribe, listen & share
#1 Joel Douek Expresses his Lockdown Experience through Music. (02:17)
#2 Joel Douek's Musical Talent and the Inspiration Behind his Music. (10:58)
#3 Our Subconscious Emotional Experience of Music from Birth to Death. (19:20)
#4 Making Music: Joel Douek's Composing Process. (23:28)
#5 The History and Power of Sound Design in the Film Industry. (36:59)
#6 Music Branding: The Fastest Direct Pathway into the Human Emotion. (51:47)
#7 Film Scoring Tips and Tricks. (56:37)