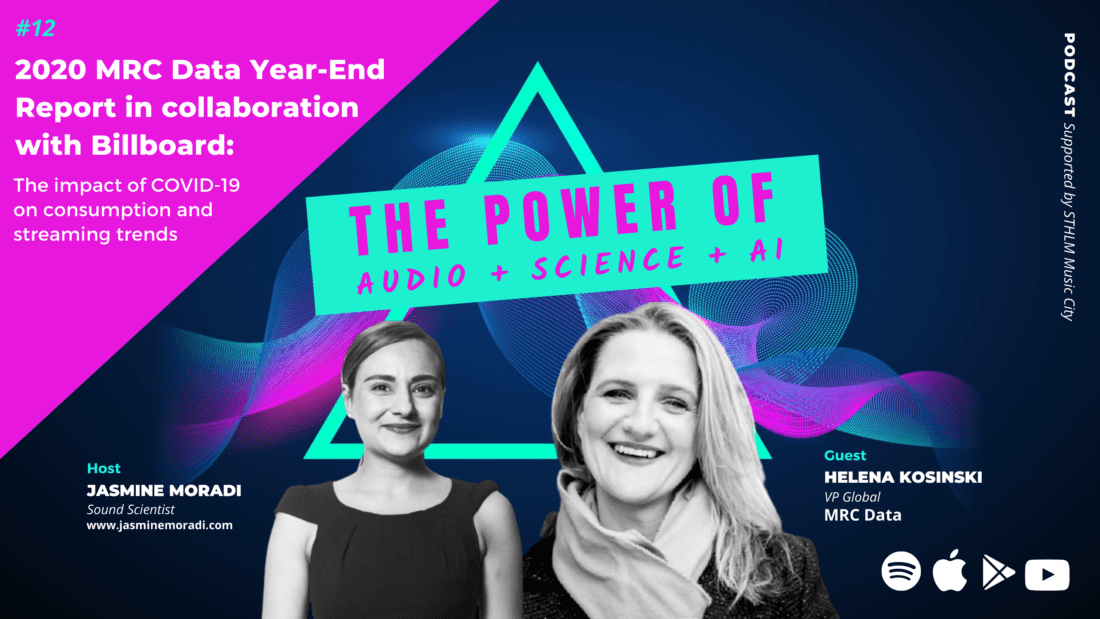 #12: 2020 MRC Data Year-End Report in Collaboration with Billboard: 2020 MRC Data Year-End Report in collaboration with Billboard. The Impact of COVID-19 on Consumption and Streaming Trends.
In conversation with Helena Kosinski VP Global MRC Data & Entertainment.
My guest today is my dear friend Helena Kosinski. In this episode, Helena and I discuss the ins and outs of MRC Data's 2020 U.S. Year-End report which provides an overview of the music industry's leading trends, data, and insights from the past 12 months. The report is in collaboration with Billboard and outlines the powerful role music continues to play in consumers' lives.
Subscribe, listen & share
#1 Key takeaway - MRC at MIDEM: "The impact of Covid-19 on Music: Search for the New".
#2 Consumers' interest in virtual concerts.
#3 Key takeaway - MRC Data's 2020 U.S. Year-End report.
#4 Billboard and MRC launch two new global music charts; 'Billboard Global 200' and the 'Billboard Global Excl. US'.
#5 The top US genre of 2020: a comfortable, escapist space, and a wave of nostalgia during Covid-19.
#6 2021 Music industry trends & the future of music.
#7 Helena Kosinski's successful journey in the music business and career advice.
#8 Music x Brands: music marketing opportunities.